Hawaiian Airlines removed one of the two exit rows on its Boeing 767-300 flight 16 bound today from Honolulu San Diego and replace it with at least two more standard coach rows.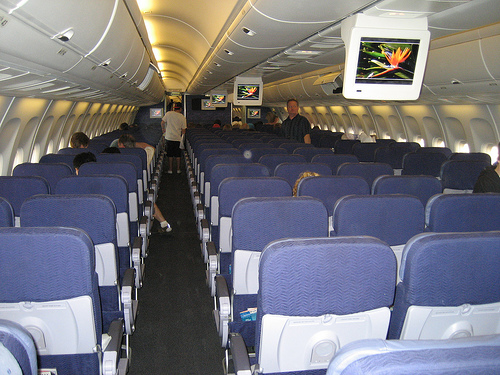 Flight details:
Flight: HA 16, Hawaiian Airlines
From: HNL, Honolulu, HI to SAN, San Diego, CA
Duration: 5h 20 m
Equipment: Boeing 767-300
A quick search of the Federal Aviation Administration (FAA) rules reveals that the Boeing 767-300 aircraft is required to only have one pair of Type III exits, the kind found on either end of exit row seats. Hawaiian's removal of an exit row practice appears to be within the FAA's rules.
However, removing a safety feature in order to pack the plane tighter with passengers calls into questions the airlines motives.